(Berlin, September 5, 2016) - INMOTION Technologies Co., Ltd (hereinafter referred to as INMOTION), a leading high tech enterprise specialized in robotics and sensor controlled vehicle (SCV) technologies. has successfully held an European new product release meeting with the theme of 'Enjoyable Tour· Free Living 'at Crown Plaza Berlin City Center.

For this conference, INMOTION has unveiled three brand new products, E-bike P1, E-scooter L8 and hover board HI. In addition to P1, Vic Chou, CEO of INMOTION, announced that the crowd funding on Jingdong will launch on 06, September in China.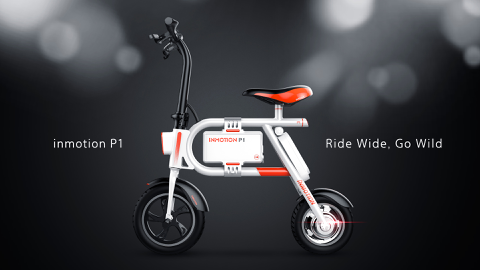 It's the first time that INMOTION holds an official new product release meeting in Europe. Besides the new products launch,Vic Chou has also reviewed the history of INMOTION from 2012 to now and also stated concepts of INMOTION to new guests during the conference. Some of excellent global distributors has shared their stories about INMOTION. Meanwhile, four awards of excellent global distributors went to French,Ukrainian,Austria and Spanish.

Most of Business partners show great interests about these three new products. They are expected that INMOTION could develop more new products.
Contact Us
For distributors: info@imscv.com
For technical support: service@imscv.com
Phone: 0086-755-2690-6865
Official Website: https://www.inmotionworld.com
About INMOTION
INMOTION Technologies Co., Ltd. is a high-tech enterprise specializing in the research and development of electric unicycles, two/three-wheel scooters, electric bicycles, e-skateboards, etc, which are now available in more than 50 countries and regions of the world.