November 30, 2017 - The New Year 2018 is still on the way, but the new Inmotion world has arrived! INMOTION Technologies Co., Ltd just unleashed a brand new official website on November 24, 2017.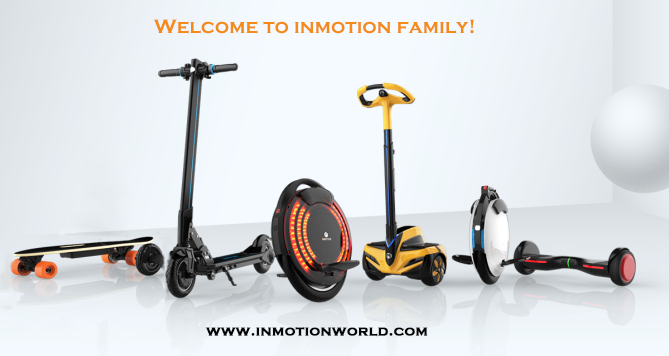 This is where users can find Inmotion's complete product line, latest news, upcoming events, rich media resources and strong after-sale service network. Users can easily contact Inmotion to become the company's international distributor or customers can simply find a nearby authorized seller in their country to purchase a loved Inmotion product.
With the state-of-the-art technology, INMOTION Technologies Co., Ltd intends to provide smart personal transporter products for people all over the world, including self-balancing electric unicycles, e-scooter, folding electric bicycle, and e-skateboard and self-stabilized two wheel electric hoverboard, etc. All these products have been fully demonstrated at Inmotion brand new official website in pictures and videos, and users can also see more details of each product on the specific page.
If you ever visited Inmoiton's old website, you will find that everything now is new, different and user-friendly. The new website should meet all of you with renewed features and highly improved accessibilities. If you are as excited about Inmotion as we are, just browse through the website now, learn a bit about our products and sign up for the newsletter.
Welcome to the Inmotion family!
Contact
For distributors: info@imscv.com
For technical support: service@imscv.com
Phone: 0086-755-2690-6865
Official Website: https://www.inmotionworld.com
About INMOTION
INMOTION Technologies Co., Ltd. is a high-tech enterprise specializing in the research and development of electric unicycles, two-wheel e-scooters, electric bicycles, e-skateboards, etc., which are available in over 50 countries and regions of the world.