On 26 February 2016, INMOTION with its awarded V3 was invited to the iF design award night, at the BMW Welt in Munich. More than 2,000 guests from design, culture and the media participated in celebrating a night of excellent design in a splendid ambiance.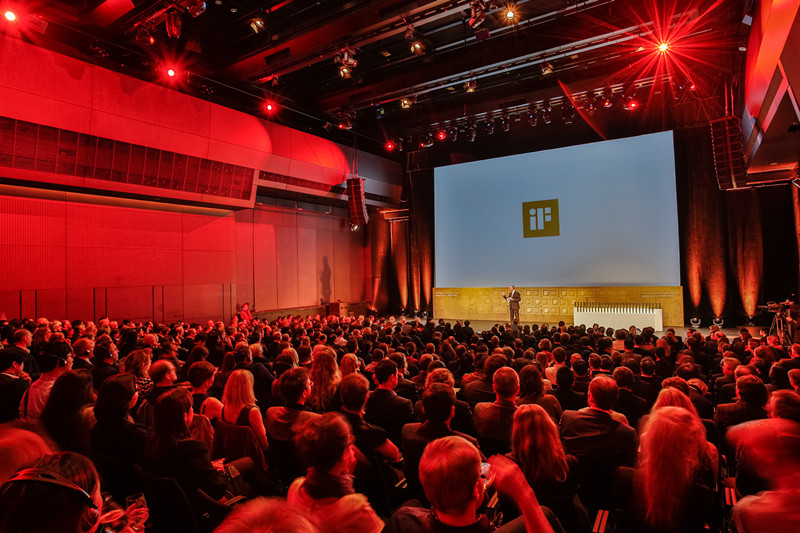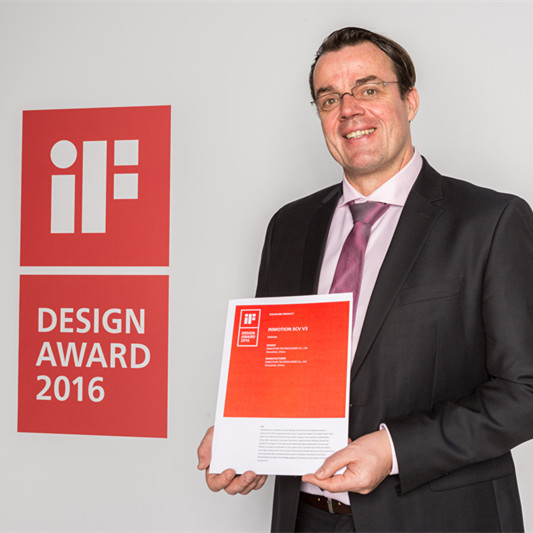 A total of almost 5,300 entries from about 2,500 participants from more than 50 countries were submitted to the iF DESIGN AWARD 2016, an increase of more than 500 entries compared to the preceding year. The international expert panel recognized about 27% of the entries with an award. INMOTION with its feature of "drop shape" body design, flexible pull rob, comfortable high-elastic soft cushion and hi-fi Bluetooth to win this award to represent perfect combinations of construction and design, of functionality and beauty and of style and technology.
Jury chairman Fritz Frenkler when commenting on the Product discipline. He adds, Products around the world are becoming increasingly similar. Identifying differentiating qualities has become a real challenge. For consumers too, it is becoming increasingly difficult to identify a brand by design. But this can also be an advantage: essentially, in terms of design, consumers can't go wrong. It's up to the producers to opt for a clear, individual strategy, thus generating individuality and independence for the future. It takes courage to create excellent design and an individual design-DNA – but then that has always been the case!" The unique built-in flexible pull rob combines perfectly with the fashionable "drop shape" body. In case of non-riding, users can push it forward like a suitcase under INMOTION's "assistant mode". V3 adopts a more stable "merged-wheel" design, which, compared with the single-wheel one in the market, is easier to be controlled. The leather elastic soft cushion and all-wrapped guard circle enable users to feel comfortable even during long-time riding.