INMOTION Technologies, Co., Ltd sponsored CK Fragrance to launch of the decade – ck2 in Malaysia. INMOTION provided 5 SCV R1 for CK2 on-spot demos with its staffs riding on it to promote their new products and a SCV R1 as grand prize for lucky draw.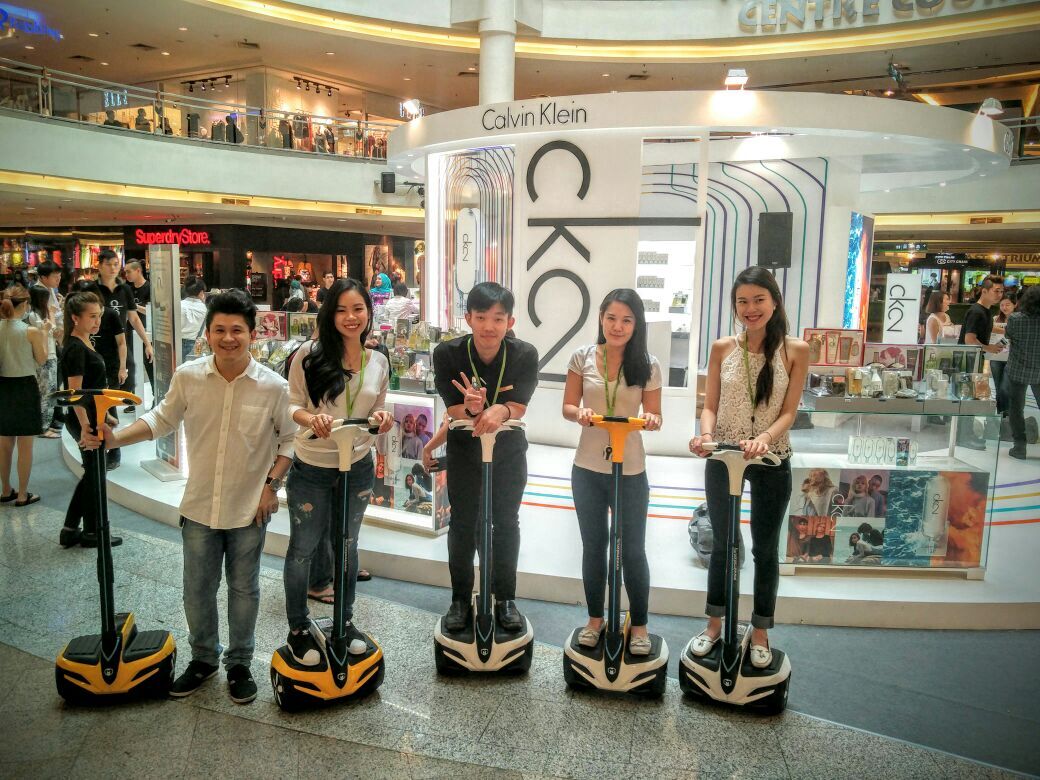 CK new fragrance release was hold in Mid Valley Center court from 21st to 27th March 2016. It was estimated that there would be a total of 30,000 footfalls for that specific week at Mid Valley center court, as well as a least of 3500 transaction based on the target set. Calvin Klein is a visionary brand that is an emblem of urban sophisticated American culture and is imbued with ideas, provocation and pure architectural beauty, appealing equally to men and women with an eternally relevant modern spirit.CK Malaysia marketing manager told us, "Calvin Klein fragrance Malaysia strongly believe that INMOTION would bring us to further mileage with this tie-up as ck2 's main aim are the young, energetic as well as happening – the millennial, which matches INMOTION's target audience as well."
Since the first generation of INMOTION SCV, our product is now widely available in almost 50 territories and countries worldwide. In addition to this, the INMOTION SCV is a self-balancing electric sensor controlled vehicle. We focus on developing unique products, making life efficient.