INMOTION SCV electric unicycle is a fashionable, interesting, and practical travel and entertainment tool. In line with the dynamic balance principle, INMOTION electric unicycle can detect changes of its body pose with the built-in gyroscope and acceleration sensor, and accurately drive a motor by the servo control system to adjust accordingly for balance. Users can move forward, speed up, slow down, brake the electric unicycle, and perform other riding operations by tilting their bodies forth or back, and also can keep the lateral balance by controlling their bodies.
Here some safe riding precautions for you:
· Users need to charge electric unicycle at least once every month at room temperature. The battery damages caused by no regular maintenance are excluded from the warranty coverage of our company.
· Please wear a helmet and a protective gear during riding, and ensure that the pull rod has been folded in place.
· Do not drive the unicycle to go up and down the slopes of more than 18°. Do not conduct rapid acceleration, rapid deceleration, and sudden turns either.
· Pay attention to obstacles on the road.
· Do not drive the electric unicycle on the grass, gravel roads, wet and slippery roads, and under other inappropriate road conditions.
· The fording depth must be less than 70mm.
· Do not drive the electric unicycle to climb up and down the stairs.
· Do not drive the electric unicycle in the motor vehicle lanes.
· Do not soak the electric unicycle in water.
· The riding speed must not exceed the maximum speed limits of this model.
· Do not perform rapid acceleration after tilting up the pedal.
· Do not sit on the pull rod or electric unicycle.
· Do not lift up the electric unicycle in startup state.
· The beginners less than 18 years old or over 45 years old must be accompanied by others while learning how to drive the electric unicycle.
· Please ensure that the electric quantity is sufficient; and the tire pressure is normal before riding the electric unicycle.
· Please drive at a low speed instead of performing rapid acceleration, rapid deceleration, high-speed riding, and challenging stunts before being skilled in riding.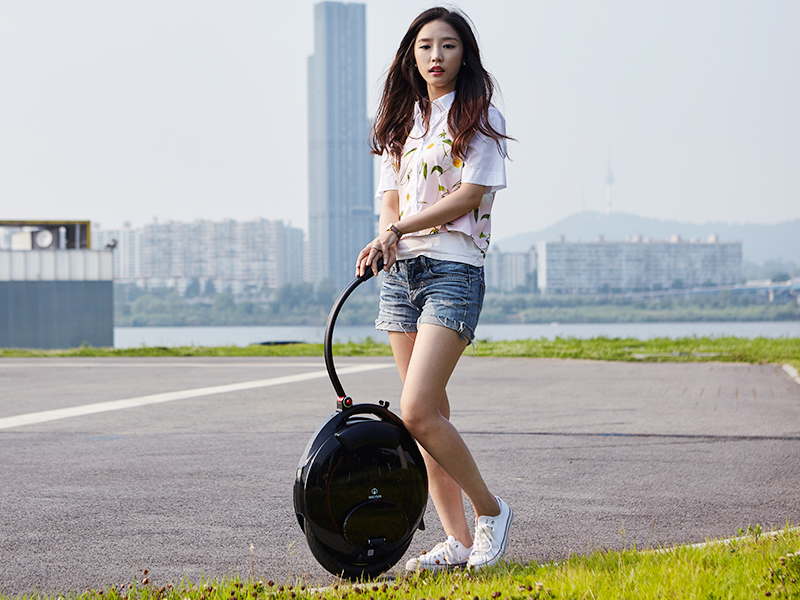 Electric unicycle scooter is a kind of intelligent travel and commuting and entertainment device. Regardless of the time and location, it is likely to cause injuries even death and/or property loss to you due to decline, out of control, crash, etc., without complying with the requirements described in this article. You are advised to carefully read and follow this article completely, watch relevant safety videos, and strictly follow the precautions above to reduce risks and to avoid injuries and losses.
If you have any questions or cannot find the information you need from this manual, please contact the dealer authorized by INMOTION or the after-sales service center of INMOTION in time.
The User Manual, video document of Safety Video, INMOTION APP, and other help files can be downloaded from the official website of INMOTION Technologies Co., Ltd.: www.inmotionworld.com.