Over this years, if you are in a city, you possible facing a bad traffic and crowded public transportation. There may be many times when you might like to use a bicycle to get to work or for another reason, to be more Convenient how much better would it be if that bike was also an electric bicycle?
Because of this design, electric bikes are not classified as motorcycles, mopeds, scooters, or any other form of transportation. They're bikes, through and through, and US regulations recognize them as such. however, is for commuting and city travel. You can ride on sidewalks, paths and spacious interior, with the convenience of a powered form of transportation.
Not only that, the foldability and light weight of these bikes can help you prevent theft - which is a huge problem in most cities. Instead of locking your bike up outside and leaving enterprising thieves to consider the best way of stealing it, you can simply fold it up and take it with you – to the office, grocery store, wherever you may be. No fretting about whether or not you bike will be there when you get back from your errands.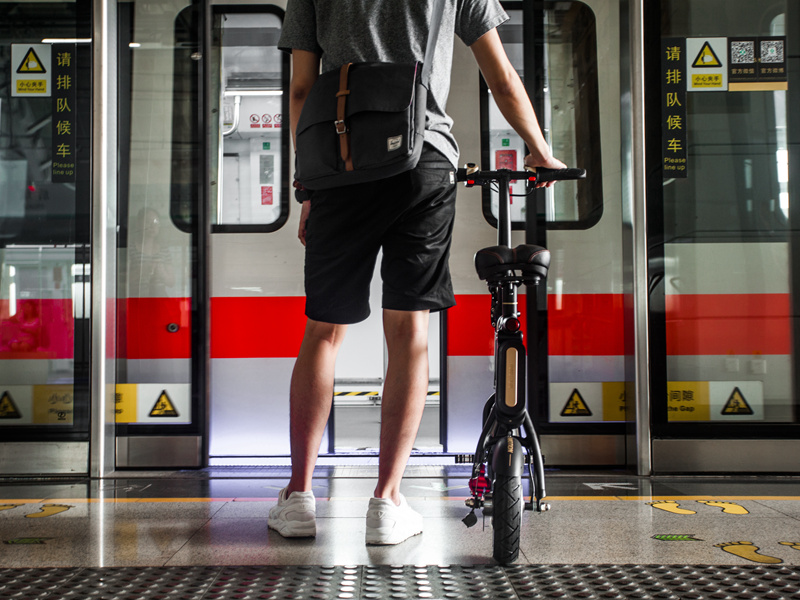 INMOTION Technologies (best folding bike brands) has been making electric bicycles since 2016, focusing on folding models that strike a balance between value and durability that can stand up to wet environments. This ebike comes with the same great one-year warranty (six months on the battery pack), but is only available in one black colors and this keeps the cost down a bit. The bike is stripped down in other ways too, it has a big capacity battery pack, no rack, and yet it actually weighs about 14 kg!
Driving this fastest folding electric bike is a fat tire specific hub motor, It's rated at 250 watts. Compared to regular folding models, which also use 12 inch wheels. It's definitely more stable and comfortable than a lot of folding bikes. We focus on building lighting system to escort for night riding. Dual lights double the brightness, and are embedded with high-decibel speakers to implement all-in-one design. The warning taillight is highlighted when braking. best rated folding bikes P1F supports INMOTION App. With the app, you can understand bicycle detection result, e-lock and real-time driving path. Besides, you can participate in riders' own activities, including online friends, topic discussion and offline rider association.
As people attach importance to the environment and sustainable development, most people are looking for ways to improve the convenience and convenience of daily life. Folding bicycles therefore becomes an increasingly important part of people's lives. It is a lightweight, fun, young short-haul transporter.